Sure Abercrombie and Fitch has faced scrutiny for its racy advertisements and parent backlash of the NSFS (not safe for school) tees. However, I still shopped there when I was a teen—around age 14. All of "those" surfer chic with a touch of prep-in-its-step brands were all the rage in high school. Its true! If you wore those brands or any "in brand" (see: PacSun) then you were stylish and on trend… and I guess "cool."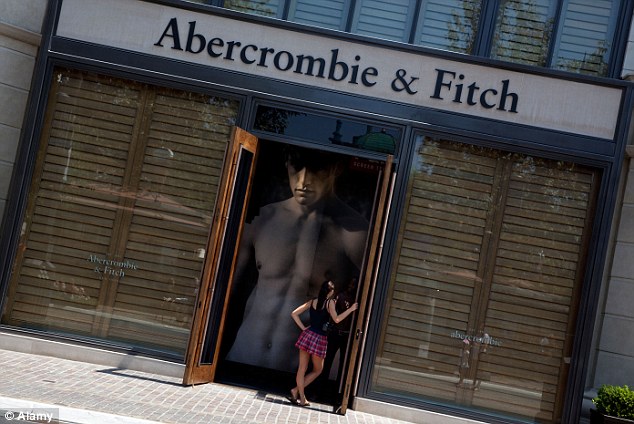 I grew out of these brands, literally, when I was a freshman in college. I knew it was time to abandon the brands when all I could find was the occasional sweater in a size large which, if I remember correctly equated to about a size small in most department stores. These popular brands no longer carried the sizes for my curves—curves, which by the way I was happy to have! ::twerks::
Then there was the hellish shopping experience. Between all the tweens geeking out at all the crude tees, the overly polluted stench in the air (aint no body needs to wear that much cologne), the heat, and the necessity to BYOHeadLamp to see what-the-what they were even selling. I was over shopping there and apparently so was A&F's Jackassery of a CEO, Mike Jeffries, who is making headlines this week due to a Business Insider story  about how they don't want XL females shopping at their stores because they aren't "cool" or "beautiful."
Enter stage right: My get fired up pissed off WRITE-IN-ALL-CAPS-ABOUT-HOW-ABSURD-THIS- (gary busey doppelganger) MAN-IS Thoughts. GAH, LOUD NOISES. But first a statement from the CEO who has the gonads to actually run a company based on these bullying principles.
"In every school there are the cool and popular kids, and then there are the not-so-cool kids," he told the site. "Candidly, we go after the cool kids. We go after the attractive all-American kid with a great attitude and a lot of friends. A lot of people don't belong [in our clothes], and they can't belong. Are we exclusionary? Absolutely. Those companies that are in trouble are trying to target everybody: young, old, fat, skinny. But then you become totally vanilla. You don't alienate anybody, but you don't excite anybody, either," Jeffries told Salon in an interview in 2006.
Competitors like H&M and American Eagle offer sizes in XL and XXL for both men and women. A&F is being sexist because for the guys they do offer the larger sizes to appeal to the jacked athletes or frequent visitors of Muscle Beach. Rude.

Also, CEO Jackassery may want to start shifting his marketing strategy sooner rather than later because the unfortunate reality is the obesity rate in children has tripled in the last 30 years …and only rising. So if he doesn't want to be the next retailer in the red (which is seems to be) then he better bury his outdated standards and get hip to the times by exchanging them for values that don't promote bullying or further consume kids with body image as it relates to brands. Side note: Who thinks this guy had an easy childhood? Do we think he was the "cool" kid? See for yourself.  (once clicked—scroll to see his headshot)

This entry was posted in